Understanding The Differences In Second Language Acquisition Processess On Children And Adults
Kata Kunci:
SLA, , explication, , induction, memory, motor skills, social situation
Abstrak
Second language acquisition (SLA) is the process of learning another language after the native language has been learned. The children in SLA is divided in to two categories children under seven and children between 7-12. What is called adult here is people above 12 years old. In SLA children and adult differ in three categories: psychology, social context, and other psychological variables. On psychological factor children are high on induction, memory, motor skill, and low in explication. While on the social context, children are high in natural context but low in classroom context. On the other hand, adults are high on induction, explication, and classroom situation. But they low or medium in memory, motor skill, and in natural context. In some other factor children is best at ESL (English as Second Language) situation and adult best at EFL (English as Foreign Language) situation. In SLA the adult is high in motivation and attitude while the children are the converse.
Referensi
Burstall, C. 1975. Primary French in the balance. Educational Research 17, June: 193-198.
Gardner, R. and Lambert, W. (1972) Attitudes and Motivation in Second-Language Learning. Rowley, Ma.: Newbury House.
Harter, S. (1998) The development of self-representations. In N. Eisenberg (ed.), Hand-book of Child Psychology 3: Social, Emotional and Personality Development. New York:
Wiley, pp. 553–618.
Hulstijn, J. (2005). Theoretical and empirical issues in the study of implicit and explicit
second language learning. Studies in Second Language Learning, 27, 129–140.
Justice, E. M., Baker-Ward, L., Gupta, S. and Jannings, L. R. (1997) Means to the goal of remembering: Developmental changes in awareness of strategy use-performance relations. Journal of Experimental Child Psychology, 65: 293–314.
Krashen, S. 1973: Lateralization, language learning, and the critical period: some new evidence. Language Learning, (23), 63 74.
Krashen, Stephen, Robin C. Scarcella & Michael H. Long. Rowley. 1982 Child-Adult Differences in Second Language Acquisition., MA: Newbury House, Pp. xii, 226. $13.45, paper.
Lenneberg, E. (1967). Biological foundations of language. New York: Wiley.
Muñoz, C. (2007) Age related differences and second language learning processes. In R. M. DeKeyser (ed.), Practice in a Second language: Perspectives from Applied Linguistics and Cognitive Psychology. Cambridge: Cambridge University Press, pp. 229–55.
Penfield, W., & Roberts, L. (1959). Speech and brain mechanisms. Princeton, NJ: Princeton University Press.
Olsen, L. and S. Samuels. 1973. "The relationship between age and accuracy of foreign language pronunciation', journal of Educational Research 66: 263-67. Reprinted in Krashen et al. (eds.) 1979.
Pinter, Annamaria. 2011. Children Learning Second Languages. Palgrave and Macmillan.
Preston, D. R. 1989: Sociolinguistics and Second Language Acquisition. Oxford: Blackwell.
Scarcella, R., & Biga, C. (1981). Input, negotiation and age differences in second language acquisition, Language Learning, 31, 409-3 7.
Schumann, J. H. 1978: The Pidginization Process: A Model for Second Language Acquisition. Rowley, MA: Newbury House.
Schumann, J. 1986: Locative and directional expressions in basic language speech. Language Learning, (36), 277 94.
Snow, C. and Hoefnagel - Höhle, M. (1978b) The critical period for language acquisition: Evidence from second language learning. Child Development 49, 1114–28.
Steinberg, Danny D. Hiroshi Nagata David P. Aline. 201. Psycholinguistics: Language, Mind and World. Routledge New York.
Whitaker, H., Bub, D. and Leventer, S. (1981) Neurolinguistic aspects of language acquisition and bilingualism. In H. Winitz (ed.) Native Language and Foreign Language Acquisition. New York: The New York Academy of Sciences.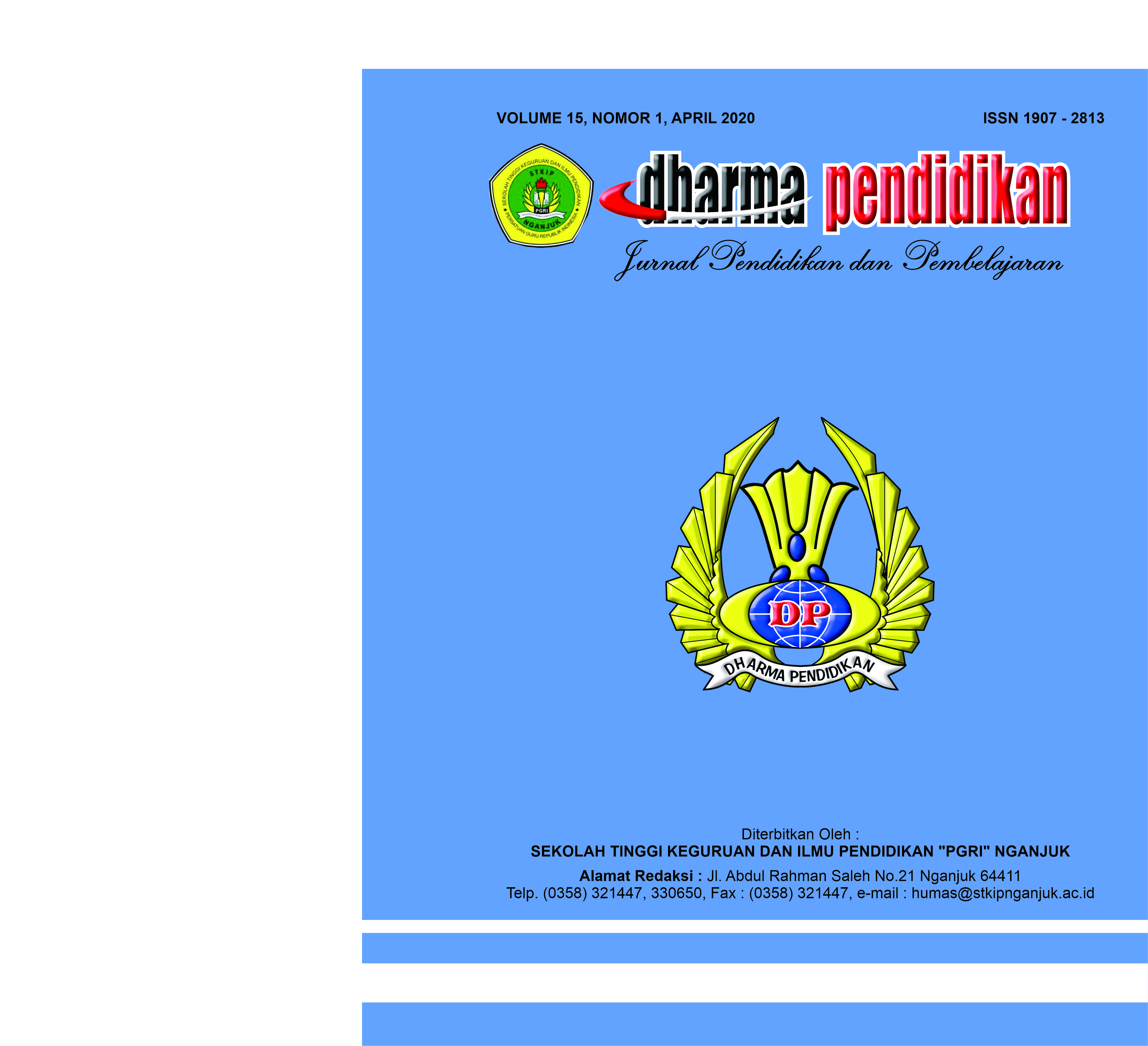 ##submission.downloads##
Cara Mengutip
Sujono, S. (2020). Understanding The Differences In Second Language Acquisition Processess On Children And Adults. Dharma Pendidikan, 15(1), 9 - 21. Diambil dari https://journal.stkipnganjuk.ac.id/index.php/jdp/article/view/134